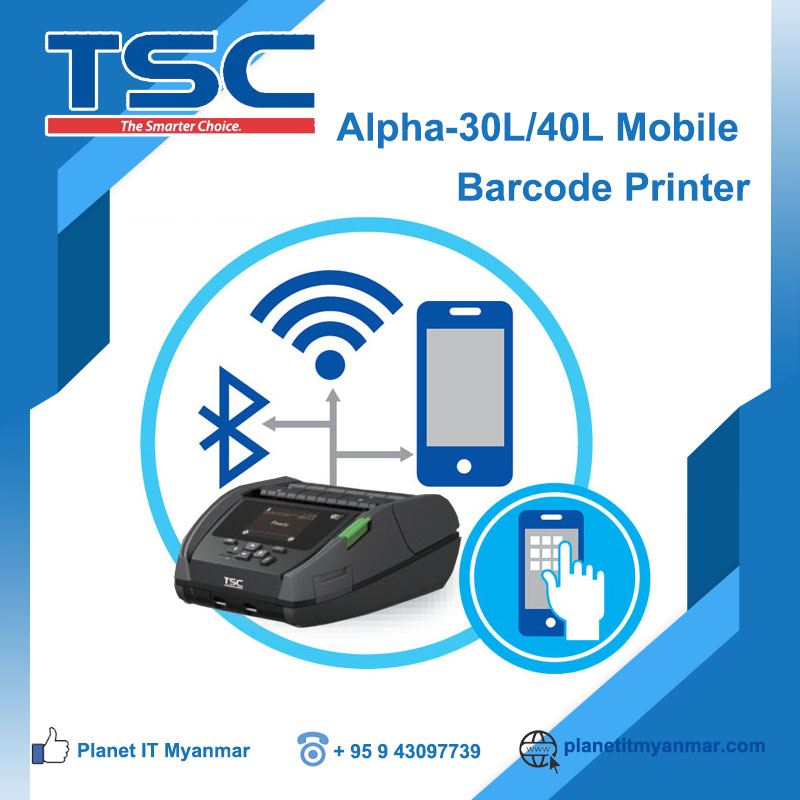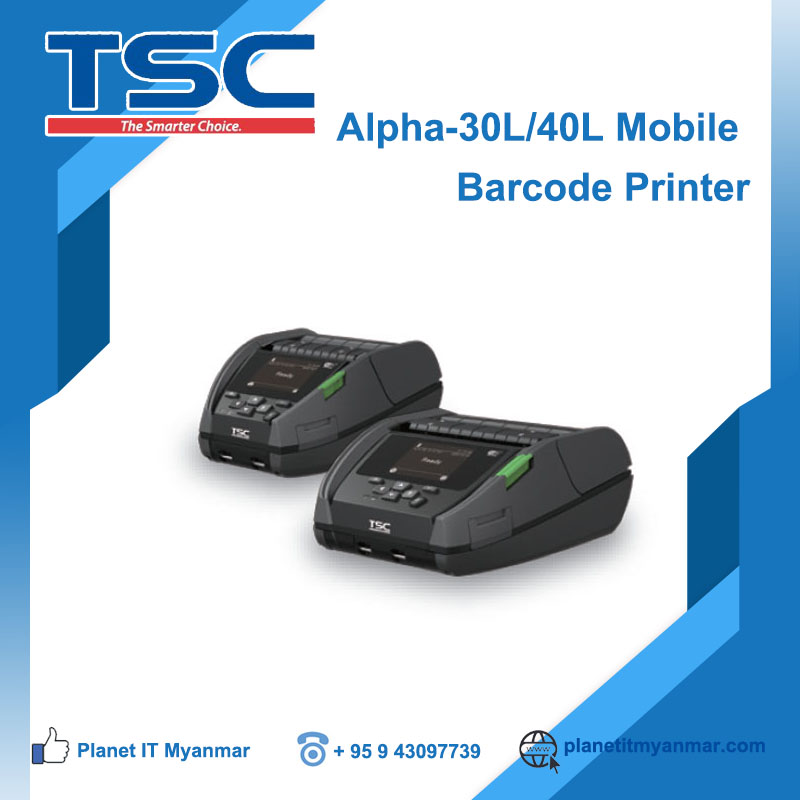 The new TSC Alpha-30L / 40L Mobile Label Bar Code Printer is easy to use, robust and resilient.
TSC Alpha-30L / 40L Combine it with remote management of SOTI Connect printers and the TSC console at an unprecedented level of production to help companies grow their businesses smoothly and efficiently.
The 3-inch wide Alpha-30L and the 4-inch wide Alpha-40L have both Bluetooth and Wi-Fi connectivity in one device. including improved print speed, memory, battery capacity and many other features developed by TSC to meet the needs of the digital age.